Bid Project of the Day - 8/27/2014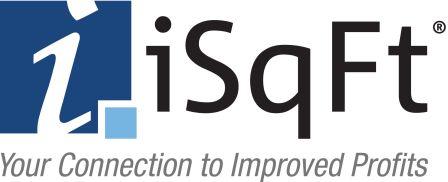 The Morgan School
City-State: Clinton, CT
Bid Date: 8/27/2014
Project Category: Education

The Bid Project of the Day presents a new project each day featuring a project that has been identified by iSqFt to have security content. (In most cases, the project will involve more than physical security.) The bidding date for the project of the day occurs within the next 30 – 45 days. Further project details, plans, and specifications can be accessed at no charge through the link below. iSqFt maintains a database of 1000's of bidding projects across the lower 48 United States.

Project Link: Project Information
Project Summary Link: Summary of Bidding Projects

For more information:
Contact: Chad Kaser
Phone: 513-645-8004
Email: CKaser@ISQFT.com

In Memoriam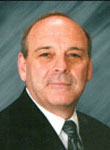 Elliot A. Boxerbaum
1948-2014
Elliot Alan Boxerbaum, Member Emeritus of the SecuritySpecifiers.com Advisory Board, died on Tuesday, June 10, 2014 from complications of ALS (Lou Gehrig's Disease). Elliot was a graduate of The Ohio State University, received his masters degree from Central Michigan University, and was a graduate of the FBI National Academy in Quantico, Va. He was the President and CEO of Security Risk Management Consultants, Inc., the company he founded, for 23 years. He served as Director of Protective Services at OhioHealth for 15 years, Director of Safety and Security at The Ohio State University Hospitals, and as a police supervisor with The Ohio State University Police Department. He also served his community as a reserve deputy sheriff with the Franklin County Sheriff's office for 19 years. He was a life member of ASIS International, and meritorious life member and past president of the International Association of Professional Security Consultants (IAPSC.)

Donations may be made in Elliot's name to the Central and Southern Ohio ALS Association, 1170 Old Henderson Road, Suite 221, Columbus, OH 43220 or to Kobacker House, C/O Ohio Health Foundation, P.O. Box 600001, Columbus, OH 43272.
ASIS 2014 Customized Booth Visit Plan
Training and Education Events through 9/26/2014
Today's Featured Consultant - 8/27/2014
Ed Chandler
Security by Design Inc.
Mr. Chandler is the Chairman of Security By Design, Inc. and has been involved in the design of many aspects of security, fire and data center coordination for more than 35 years. He is recognized as an expert in systems integration for security alarms, access control, fire detection and suppression, closed circuit television, intercom, and emergency shutdown processes for computer facilities. There are several very large security systems, spanning multiple countries, which were designed and coordinated by Mr. Chandler. He has coordinated, designed, and specified integrated security approaches for office complexes, industrial facilities, laboratories, schools, and high-end residential homes. Mr. Chandler is well known in the security industry for his technical expertise and knowledge of lock hardware and master planning. Ed has been an instructor at many seminars and has served as an expert witness for both owners and legal advisors regarding security related litigation of projects. He holds a graduate degree in Education from California State University, Hayward and a Bachelor of Arts in Physics from the University of California, Berkeley. Ed is a member of the American Society for Industrial Security, the National Fire Protection Association, American Institute of Architects, and the Associated Locksmiths of America, and earned his CPP in 1980.


Phone: +1 925-609-1000
Email: Ed_Chandler@sbd.us
Certifications: CPP
Welcome to SecuritySpecifiers.com®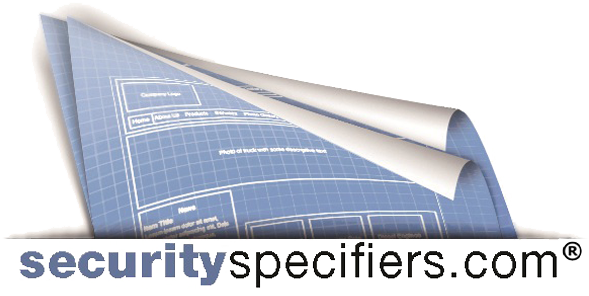 The security consultant is a vital link between a building or facility's requirement for security and the successful installation of a system to meet that requirement. From risk assessment to security audit to system design to the details of implementation and practice, it is the security consultant who identifies, then turns requirement into reality. SecuritySpecifiers.com® allows a variety of constituencies – OEM's, integrators, facility owners and operators, end-users, and architectural firms – to access an up-to-date listing of companies and individuals skilled in the design and specification of physical security systems.
Link to Consultants Page
SecuritySpecifiers.com® also features an extensive directory of security hardware and software manufacturers categorized in over 120 different product areas.
Link to Manufacturers Page
NEW FEATURE – Directory of security systems integrators, searchable by location, vertical market and manufacturer.
Link to Integrators Page